Shōki Play - a shared VR experience
Shōki Play - a shared VR experience
Concept
Shōki Play
is a mixed reality installation that combines VR technology with the concept of ancient shadow play to enrich museum experiences. Step behind the paper doors onto the tatami mats and become the vanisher of ghosts.
The installation pushes the boundaries of an individual VR experience to include others through physical props and set design. In a full-body narrative experience a Japanese Netsuke can be explored in detail, while its fantastical story is told through an immersive game. Therefore the active player becomes the shadow play performer for the audience outside.
Timeline Immersive Technologies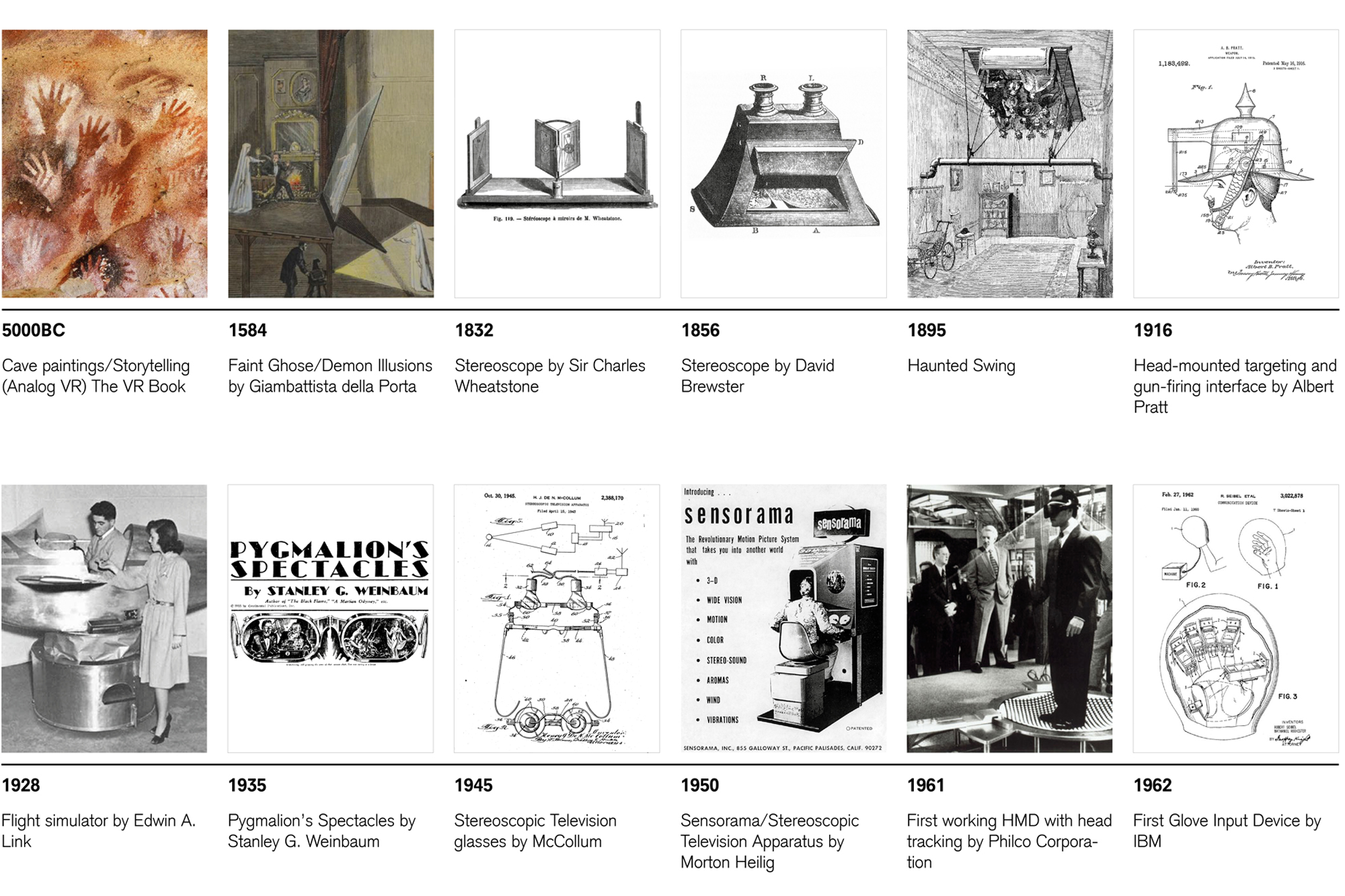 Research

In order to understand the future of immersive technologies we have to look both historically at what has gone before, as well as to the consider the future of technological and social changes.
Details
Inside the Installation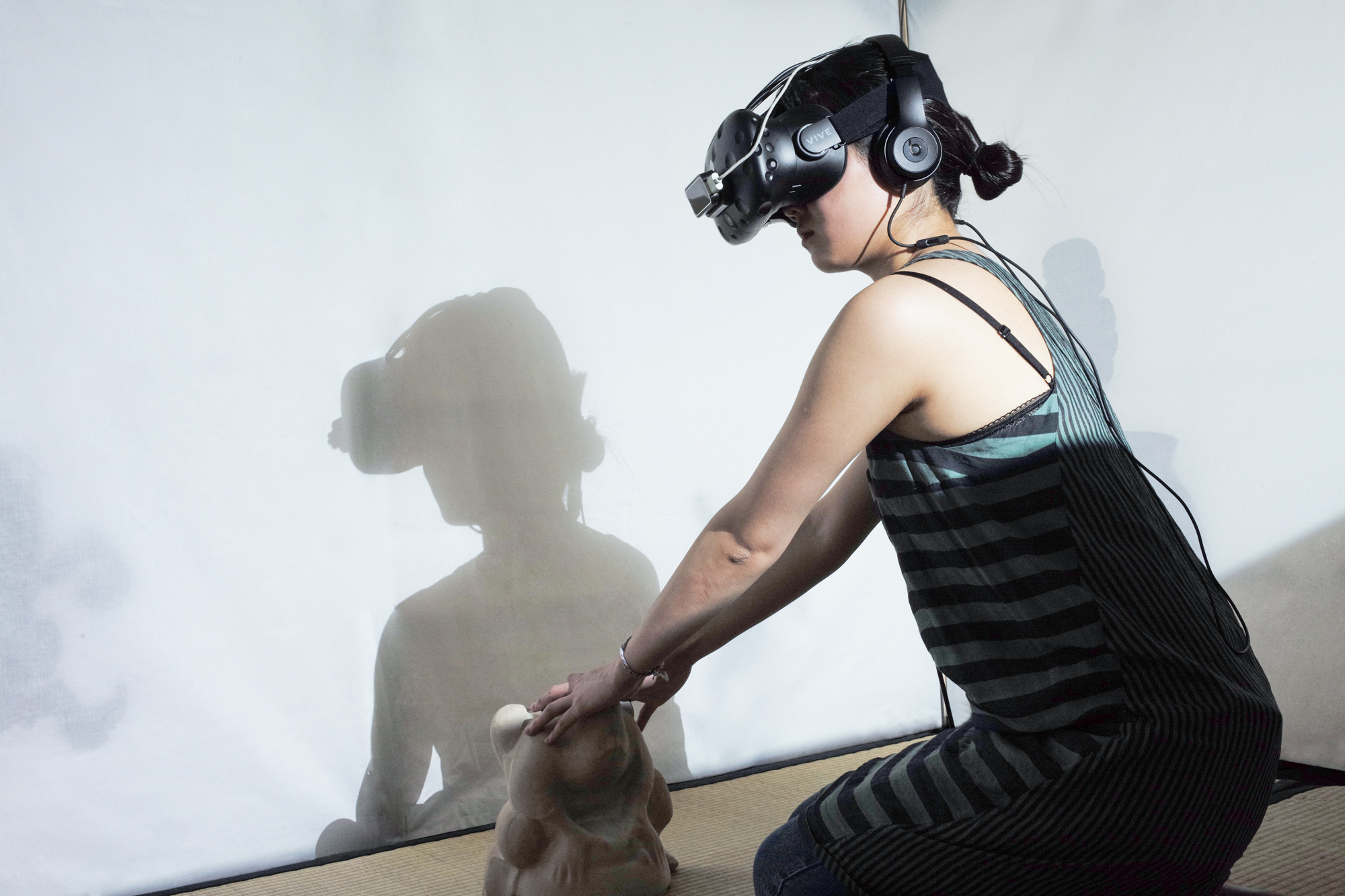 Sculpture as the VR Controller

An enlarged version of the Japanese Netsuke acts as a controller in the virtual environment. This allows a deeper understanding of the artefact and brings in tactility into the VR experience. By using a leap motion sensor the interactions become very natural and intuitive. The player can interact directly with the hands in VR.

Spatial sound, smell and the haptic feedback of the tatami mats address different senses and help to immerse the player within the game.


In Game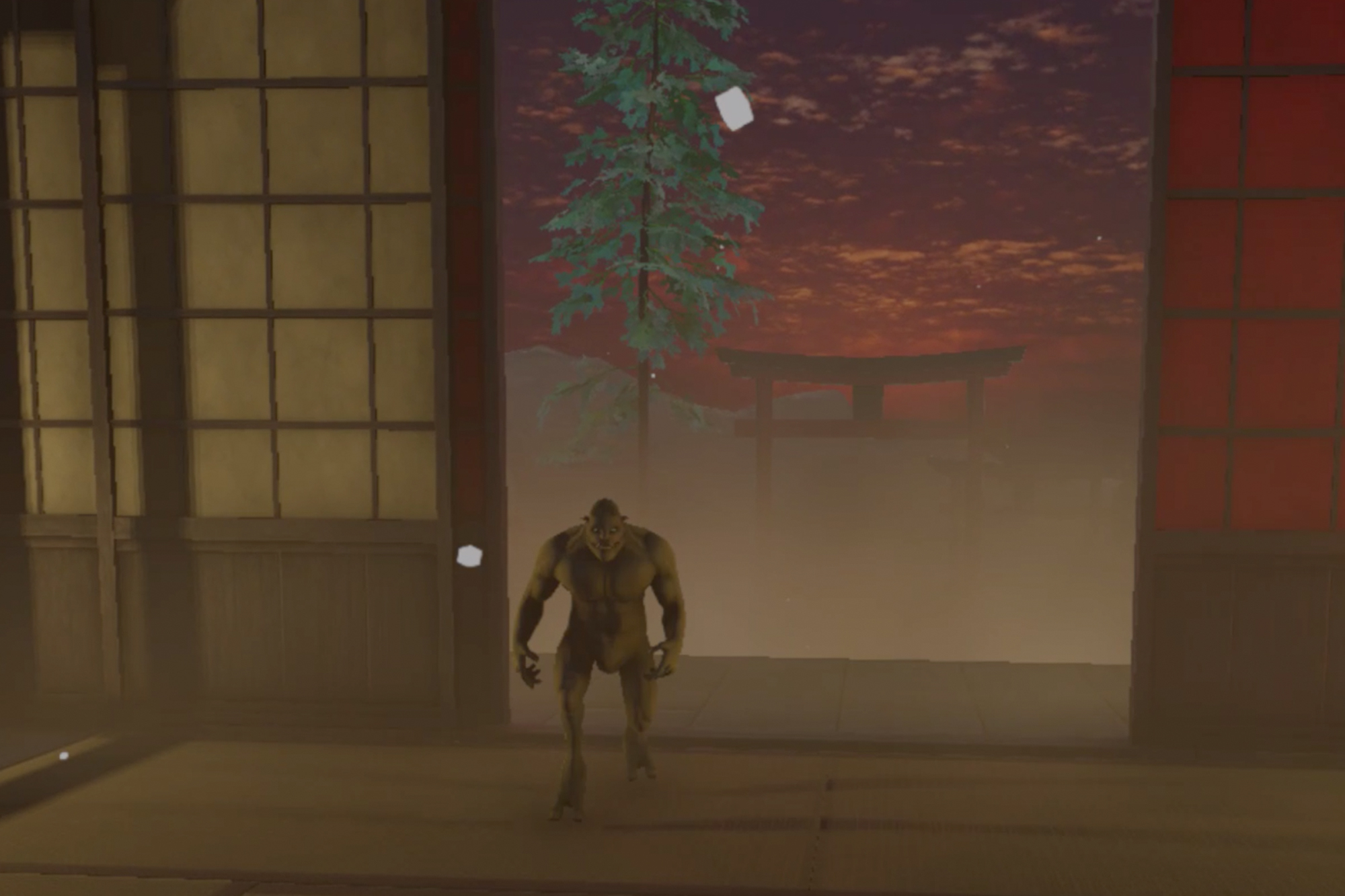 Designing the Spectator Experience

The human-computer interactions are amplified through the shadowplay, while the effects within the game are still hidden from the audience outside. Therefore visitors have to try it out themselves to figure out what is happening within the game.

The diagrams are based on the one in 'Designing the Spectator Experience' by Reeves et al.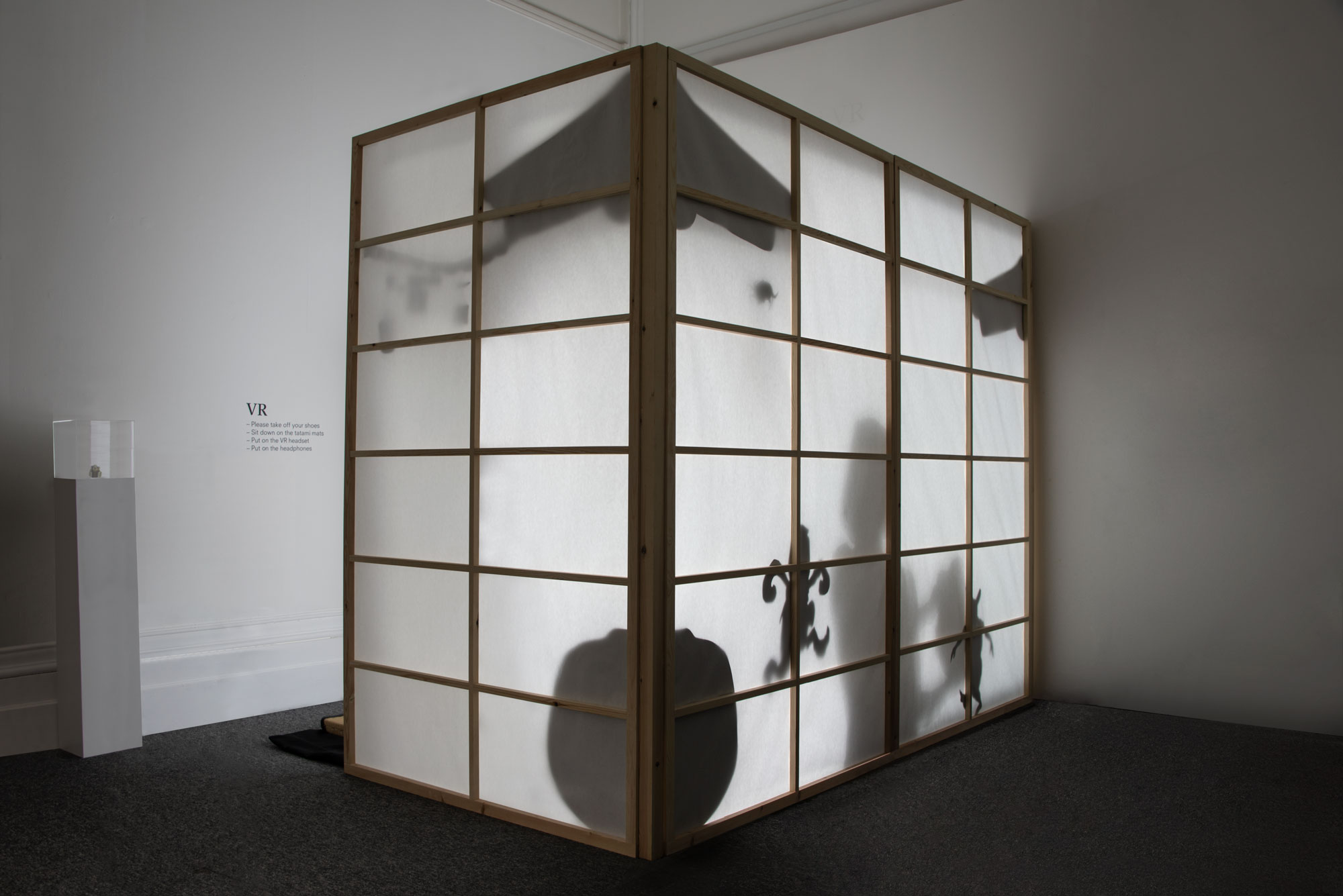 ---
Collaborators
Hibiki Ichakawa (music)
Barnaby Kass (sound design)
Halim Lais (technical support)
Awards and Recognition

Best Experience Award IED - Final Show 2019

Exhibition

Royal College of Art - Final Show 2019